Interactive Whiteboard in the Classroom
As we start the year 2020 I thought it will be a great journey for me as a trainer to start sharing my experience with regards to the use of ICT in the classroom. As I write this blog I feel that a class does not just have to be equipped with technological hardware but for it to be functional it needs an innovative educator.
Today I would like to focus on the Interactive Whiteboard mainly Parrot Interactive– though most of the information is relevant to a variety of Interactive Whiteboard.
Interactive Whiteboard
An Interactive Whiteboard is a whiteboard that allows one to manipulate the projected images of a computer screen. In a learning ecosystem, educators can project and control lessons created on different software, for example, Interactive Software, Word, PowerPoint, PDF, etc. Educators can also enhance a lesson by adding links, educational applications, and tools.
Components of an Interactive Whiteboard
The basic set up for an Interactive whiteboard consist on
Interactive Whiteboard
computer/ laptop
Set-Up of the Interactive Whiteboard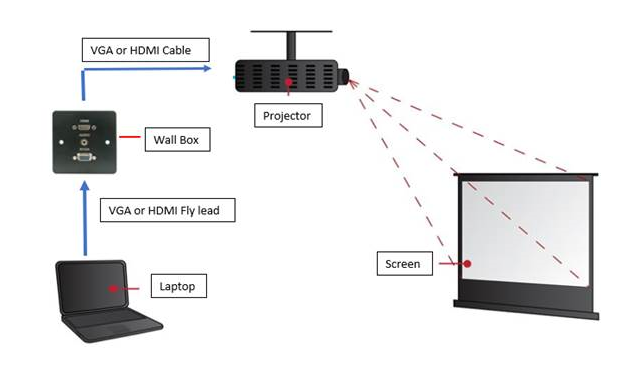 The connection between computer to project 
Educators can be able to transmit an image of the computer screen to the projector by using a
The connection between computer to Interactive Whiteboard
A USB cable is used to connect the Interactive Whiteboard and the computer. This connection allows for the transmission of touch functionality between the computer and the Whiteboard, without this connection the board will be idle.
Software and Drivers
All Parrot Interactive Whiteboard has whiteboard software available that serves different purposes (please read my next blog looking at Whiteboard software that is available). Use this link to download the Software and drivers on Parrot Website Software and Drivers. I have also added a training video for how one can calibrate the Interactive board and also the Teach Infinity Software with user guide
When Interactive Whiteboards are effectively used in the classroom they can be a tool that helps educators create a class that caters to different learning needs(please read my blog on this topic). There is a need for educators to be adequately equipped with the knowledge to use Interactive Whiteboard for teaching and learning purposes